Close to Nature
—it's Elmo Leather
A Good Choice
---
Glide through nature, by motor or wind power, in our bare and beautiful leather certified for the marine industry. Our leather is developed to withstand the elements and elevate the feeling of luxury and elegance.
Sustainability
---
Empowering our Customers
with Sustainable Solutions
Sustainability is at the center of everything we do, and it's been our highest priority since the beginning of the 1980's. We can't stress it enough. We facilitate a modern production process with people that are genuinely passionate about leather. Our biological Water Treatment Plant is a game changer for the tanning industry. With the plant, we drive the whole industry towards water-based coatings while also pioneering discharge water purification.
"Embrace the longevity and allure of leather with its natural durability and graceful aging process, makes it outstanding from other surface materials. When you choose Elmo, you choose a sustainable leather that stands the test of time."
We are the House of ­Colour
When it Comes to Leather
Striking colours is one of our main traits when it comes to furniture design. We're dedicated to bringing your visions to life and effortlessly develop and prototype your design with test collections and custom colour samples tailored to your desires and specifications.
Design Stories
---
Lisa Hilland – the Lumi Pouf
"The reason I like leather so much – besides that it's soft, beautiful and smells lovely – is that it ages well with a patina and lasts for generations."
Meet Helena Bonvig
In the world of automotive manufacturing, the demands are as diverse as they are intricate. At Elmo's product development division, these challenges find their answer. Helena Bonving spearheads the efforts, relishing the opportunity to craft distinctive and exclusive solutions for each customer.
---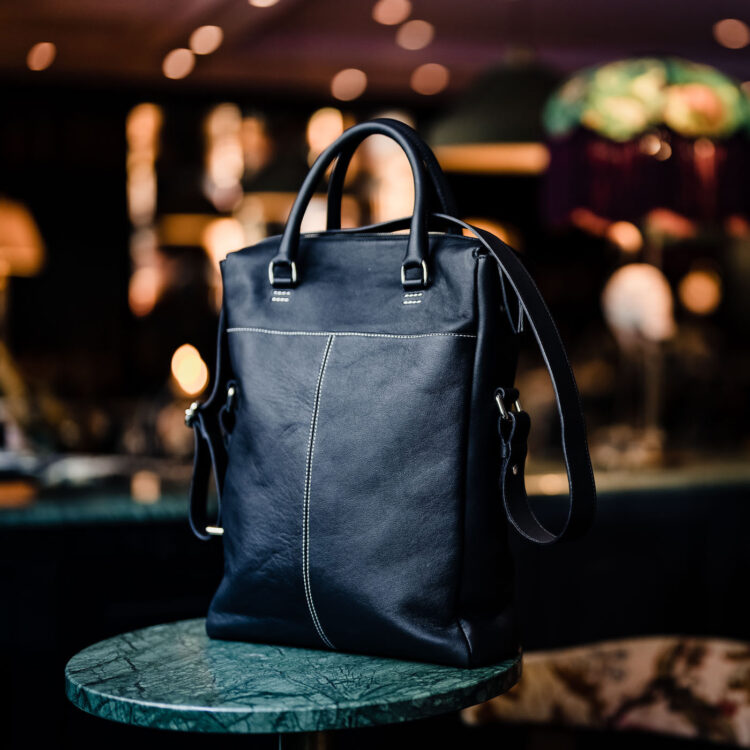 When the Swedish bag brand Cloudberry searched for a trusted partner who shared their commitment to sustainability for sourcing leather for their luxury items, they turned to Elmo.
Clean Water Tanning
---
Making Wastewater into Drinking Water
Our goal goes beyond producing the best leather in the world, we also aim to generate the cleanest wastewater in the world. Our optimized biological wastewater treatment plant sets an industry benchmark for purifying wastewater generated during the tanning process. Employing our innovative clean water tanning technology allows us to borrow and return water from the nearby river Ätran, rather than consuming. In addition, we are committed to supporting WaterAid in their mission to provide safe drinking water to communities worldwide.
We use water from nearby river Ätran. Purified almost to perfection with several parameters pushing 100%, it empowers Elmo the position as the obvious industry benchmark. Downstream, a regional cleaning facility filters the water, supplying cities on the Swedish West Coast with clean drinking water. Established in 2005, our biological waste water treatment plant is optimized to manage waste water from our tanning process, enabling waste water purification at an industry benchmark level. The plant and its innovated technology received honourable citation by the EU LIFE-Environment programme "the new waste water treatment technology also gives better results than the current best available techniques (BATs) for the tannery sector". Clean water tanning technology enables us to borrow water instead of consuming it.
Elmo Supports Wateraid
In order to extend our pursuit of good quality water resources for everyone regardless of geographic location, Elmo supports WaterAid and the quest to facilitate safe water for everyone, everywhere.